We hope that you had a wonderful three day weekend with your Stars. Your TJ Staff spent their Professional Learning Day learning about Writing Workshop, Essential Standards and Language Objectives. It was a powerful day of learning and leading together. We also had some fun!
Staff Community Building
Check out the blog below for some important news and updates, including an important message to our families from Derk Garcia, our Superintendent, regarding the new elementary school in our West Park Community, Riego Creek Elementary.
Riego Creek Elementary School is scheduled to open next fall, 2020. We will hold two Informational Meetings for parents on September 16, 2019, 6:00 p.m. at Orchard Ranch Elementary School, 4375 Brookstone Drive, and on September 23, 2019, 6:00 p.m. at Fiddyment Farm Elementary School, 4001 Brick Mason Circle.
Our TJ Stars Dance-a-Thon is only two weeks away! We will be dancing our hearts out on Friday, October 4, 2019!
Our goal this year is to raise $20,000. Pledge sheets and an informational flyer were sent home in the Friday Folder. If you need another pledge sheet or information please click the Dance - A- Thon Flyer link for further information:
Dance-A-Thon Flyer 2019.
Thank you so much to our families that took our call for Safety First to heart and helped ease the concerns and traffic flow at drop off and pick up by following all the proper procedures and showing courtesy to each other - together we RISE!
If our child is walking or riding their bike to school PLEASE speak with them about the IMPORTANCE of looking both ways before crossing the street and following traffic rules.
SCHOOL SITE COUNCIL NEEDS YOU!
The School Site Council is a governing body that is comprised of parents, staff and community members. This team provides feedback and advises the School Site Plan.
We need three parent volunteers to join our team.
Please stop by the office or email Mrs. Acke :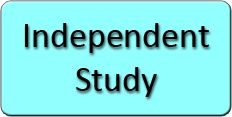 Students that are gone from school 5 or more consecutive school days are eligible for the Independent Study Program. Forms are available for pick up in the school office. Forms must be filled out and turned in 10 school days prior to being gone. This will give teachers time to prepare all work that will be given to your child to complete while they are gone. Please return all completed school work the day your child returns to school. Please call the office if you have any questions.